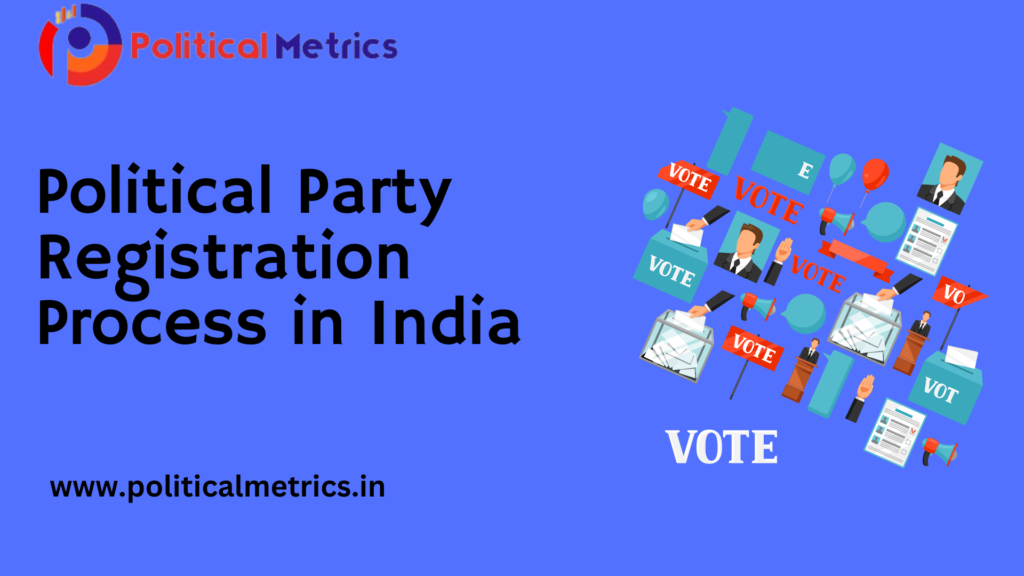 To register a political party in India, you must adhere to the Election Commission of India's (ECI) guidelines and procedures. Here is a comprehensive guide to registering a political party in India.
Eligibility:
The political party must be a voluntary group of individuals.
It should have a mission and objective consistent with the Indian Constitution.
The party should have at least 100 members from different states who are registered voters.
Selecting a Name:
Choose a name for your political party
The name should be distinct and not identical or similar to the names of existing political parties.
The name should not contain any prohibited or offensive terms.

Application Method:
Obtain Form 1A from the official website of the Election Commission (eci.gov.in).
Fill out the form with all the necessary information, including the names and addresses of the president and treasurer of the party.
Create a party's Memorandum of Association and Rules and Regulations. These documents should outline the party's structure, membership requirements, and goals.
Sign the Memorandum of Association and the Rules and Regulations alongside the party's president and treasurer.
Collect the signatures of at least 100 party members as subscribers on the form.

Documentation:
Attach an affidavit stating that no member of the party has been convicted of a crime punishable by at least two years in prison.
Submit a money order or postal money order for the required fee. It is prudent to verify the current fee amount with the Election Commission, as it is subject to change.

Submission:
Submit Form 1A, along with the required documents and fee, to the Secretary of the Election Commission in New Delhi or to the Chief Electoral Officer of the state where the party has its registered office.

Examination and Verification:
The Election Commission will review the application, supporting documents, and adherence to the regulations.
If deficiencies or discrepancies are discovered, you may be required to provide additional information or resolve the problems.

Registration:
The Election Commission will register your political party and issue a certificate of registration once the application is approved.
The entire process can take several months, and it is crucial to adhere to the Election Commission's guidelines and procedures.
Consult the Election Commission of India's official website or seek legal counsel to ensure you have the most up-to-date and accurate information regarding the registration process.